Kids' collection backpacks GOT BAG- 100% ocean plastic
GOT BAG you may already know from the back and weekend bags made from 100% ocean plastic. Now GOT BAG is also coming out with a children's collection backpacks. After all, the youngest generation will soon carry the burden of caring for our planet on their shoulders.
Curious about the collection, read on.
Children and our planet
To help children think about the planet, sustainable fashion label GOT BAG is launching a collection of children's backpacks. These are made from ocean plastic. GOT BAG previously launched the world's first adult backpack made from plastic collected from the water by its own clean-up team of fishermen.
And so now comes a children's collection of backpacks.
Children's collection of backpacks made from ocean plastic
The motto of German start-up GOT BAG – Create an Impact – stands not only for sustainable production and fair trade. It also stands for actively bringing about change. This children's collection of backpacks helps children think about this at a young age and ensure that the oceans become cleaner.
The Collection
The collection includes a mini version of the iconic GOT BAG day backpacks. As well as shirts and sweaters with illustrative patches, prints and imprints such as 'Ocean lover' and 'Let's create an impact'. The daypack mini comes in different colors and variations inspired by the ocean.
The single color versions are available in rose pearl, blue waters and reef. Multicolored variants come in driftwood multi and soft shell multi. There is also the reef multi with cheerful patches that illustrate the story of the ocean and GOT BAG's mission.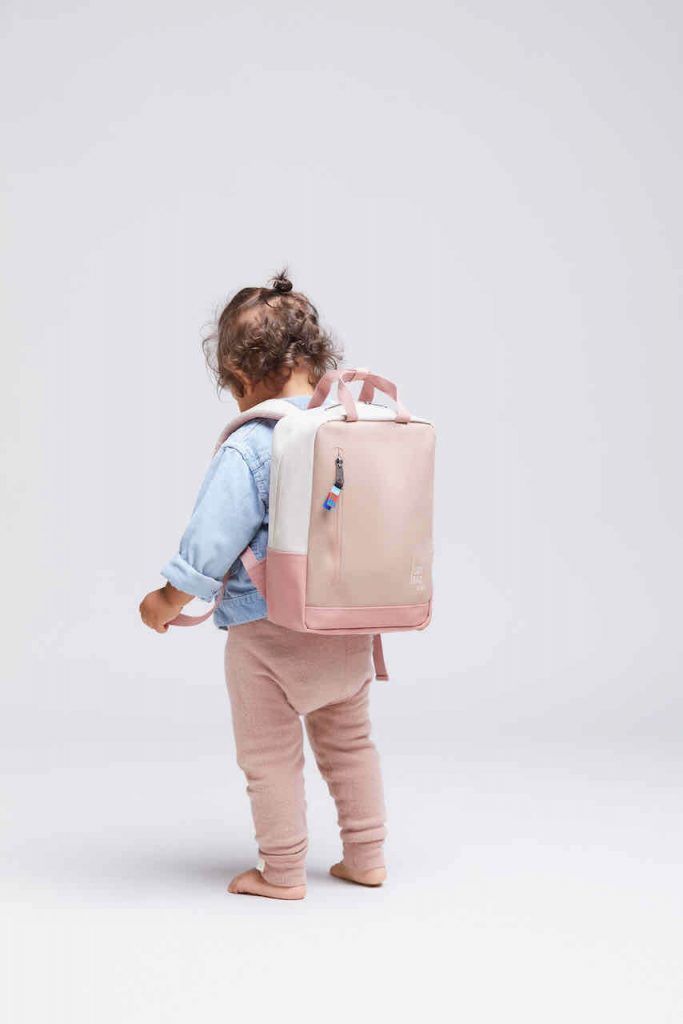 Easy to use
The children's collection of backpacks are easy to use because of the large opening at the top. Wide, adjustable straps with Velcro closure and a convenient cross strap keep the bag securely in place. But also that it doesn't slip off little shoulders. Reflectors on the shoulder straps provide visible protection in traffic.
In addition to a lunchbox and favorite toy, a water bottle can also be attached to an elastic band.
1.2 kg of plastic from the ocean
For every children's collection backpack, 1.2 kg of plastic is recycled from the ocean. This is from GOT BAG's own cleanup program in which more than 2,000 fishermen in Indonesia on the coast of Java collect plastic waste as bycatch. The PET content is then processed into a high-quality yarn used to make the fabric for the bags.
The water-repellent coating is PFC-free. The clothing line consists of two cotton T-shirts with eco-friendly ROICA spandex . And two sweaters, each made from 50% cotton and 50% recycled cotton. All items are produced in a sustainable and fair way and are recyclable or compostable.
To further minimize the footprint, the products are mainly transported by train and ship from Asia to Europe.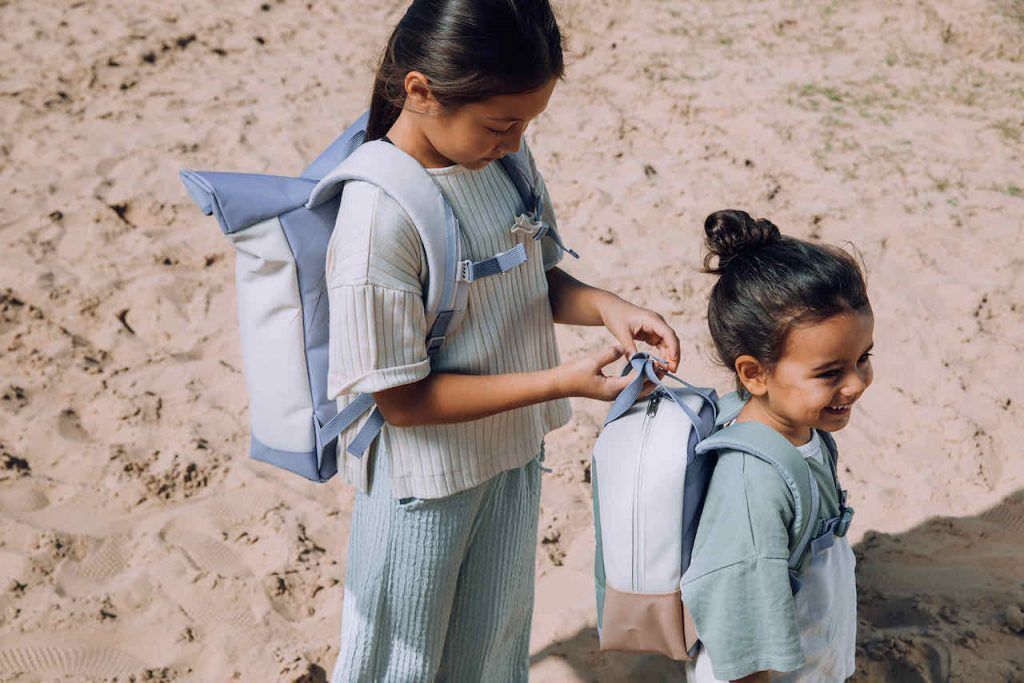 Read-aloud book
GOT BAG has also commissioned a read-aloud book to teach children where our plastic waste goes. In Mika Looks Up (available only in German and English for now), Mika goes in search of a missing yogurt jar. She finds it in a mysterious underwater world where she encounters all kinds of ocean dwellers.
Who tell her how important it is that the ocean stays clean and free of plastic. The book is suitable for children from 4 to about 9 years old.