Discover America's unknown parks
Earlier I wrote about the National Parks in the West of America, but this time I also want to highlight the other sides of America. Which parks are also worth visiting and maybe not so well known to tourists at all?
Touring America.
Because I was able to travel across America twice for an extended period of time, I was able to visit many parks but I also discover new beautiful parks each time. The first time I traveled with my sister from New York to the west coast and back to New York in six months. The second time my husband, I and children traveled in seven months from San Diego to the east coast, Canada and back to San Diego again.
I am very much into the tours and by making a round trip of it, we could see everything we wanted.
Camping with children
We didn't skip anything. Well that's not entirely true. The first time with my sister was in 2001. We left in March with our mother, who went with us to New York for a week and had an appointment scheduled in April.
Namely my sister's friend's wedding in Austin, Texas. Because we had more than a month to come here and especially in the beginning we did not quite know how the traveling would go. Think of the distances, but also the temperatures, we left Florida this time.
I did visit this state ten years later with my husband and children.
Discover unknown National Parks
Together with my husband and children we traveled for seven months in a motor home through America and Canada. During these two trips, I got to visit many natural parks. The first time I was in America, I had no idea what to expect. Two years earlier I had gone backpacking through Australia for a year. I found this country so beautiful.
I only knew America from television. We were even a little worried that we wouldn't be able to fill those six months. What could we see?
That thought was quickly gone. In America, I felt that around every corner, there was another new, beautiful nature to see. Full of amazement and disbelief we drove through this country. And that is the nice thing about this country.
No National or State park is the same. There are of course famous parks, but also so many unknown parks that I was also allowed to discover and like to discuss here.
Colorado
I had heard a lot about Mesa Verde from my parents. A -for me- totally unknown park in Colorado. Mesa Verde is known for the large number of well-preserved cliff dwellings; houses built in shallow caves in the canyon walls. Some of the cliff dwellings at Chapin Mesa and Wetherill Mesa are open to the public.
In addition to the cliff dwellings, there are also some ruins at the top of the cliff in Mesa Verda. Some of these are also open to the public.
New-Mexico
Perhaps the most surprising park where we were in 2011 Carlsbad Caverns National Park. This park is a national park and world heritage site located in the Guadalupe Mountains in the U.S. state of New Mexico. The park is best known for its underground caves. With an elevator we went 230 meters down and were surprised here with a spectacle of stalactites and stalagmites.
The Carlsbad Caverns include the second largest underground cave chamber in the world; the Big Room, a limestone chamber 1219 meters long, 190 meters wide.5 meters and a height of 107 meters. I remember that we had absolutely no expectations of this -for us- unknown park and therefore it was such a surprise how beautiful it was.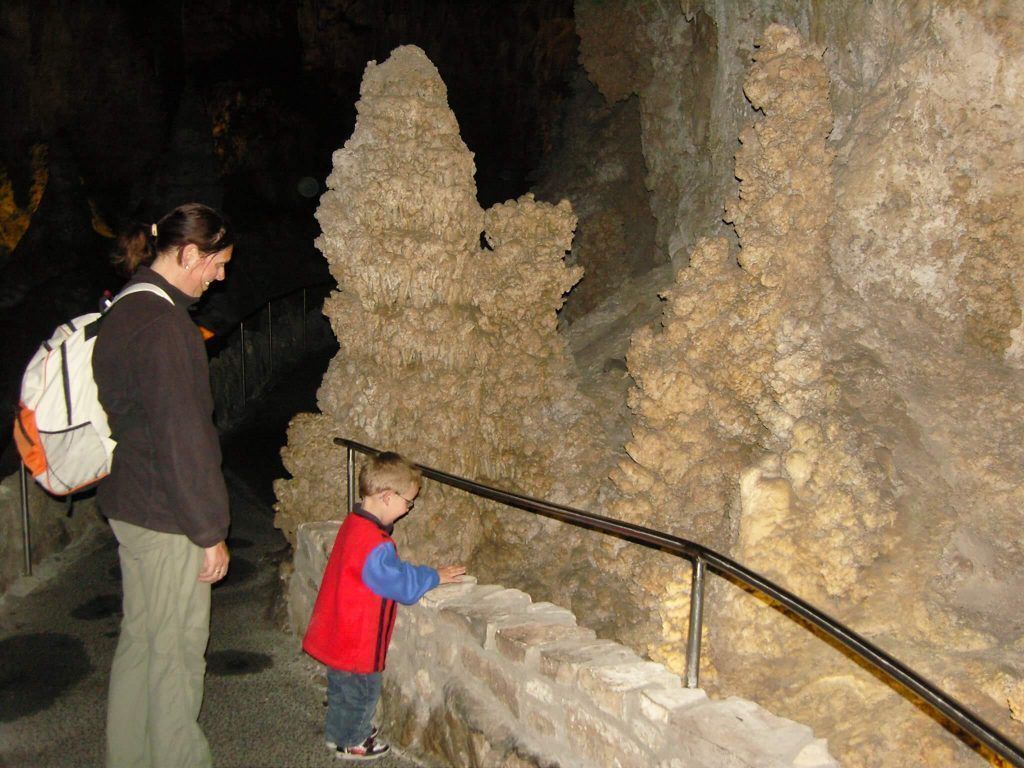 Texas
One I've never been to myself )although close by twice, but still skipped) is Big Bend National Park in Texas. It should be a wonderful beautiful hiking area, full in the desert. I too have some things to dream about in America and this is definitely one of those places I would like to explore again.
Nevada
Nevada we all know from Las Vegas, my favorite city ever. But Red Rock Canyon and Valley of Fire are also worth visiting. The Valley of Fire is a State Park about 50 miles northeast of Las Vegas.
The park is known for its red rock formations.
In Red Rock Canyon you drive a 13 mile round trip where you can hike and camp beautifully and is only a few miles from Las Vegas. Ideal to visit during the day when Las Vegas is still asleep.
In Utah you can find the 'Mighty 5': five National Parks in the U.S. state of Utah that are mighty beautiful! Utah's Mighty 5 is a collective name for Canyonlands National Park, Arches National Park, Capitol Reef National Park, Bryce Canyon National Park and Zion National Park. Five National Parks that all have something unique to offer, are fairly close to each other, and thus perfectly combinable. All five are so different, that you never for a moment have the idea, I've seen this before.
They are also incomparable. The best place to camp if you want to visit Arches, Capitol Reef and Canyonland is Moab, a place also known for its many mountain bike trails.
Florida
In florida we visited two beautiful parks. The first one is an unknown park Edward ball Wakulla Springs state park, this one was in a book we took with us about 1000 must-see places in America and that this one was in it we understood completely. We arrived and were immediately allowed on the boat, which showed us the mangroves of Florida. We saw several places with so many beautiful animals. Then, of course, we visited the Everglades.
Now we were a bit spoiled by the big crocodiles we once saw in Australia, so these alligators didn't really impress us here, but of course it was beautiful. You can drive a whole tour through the Everglades and get out and walk each time. You come to the most beautiful places, lakes and animals.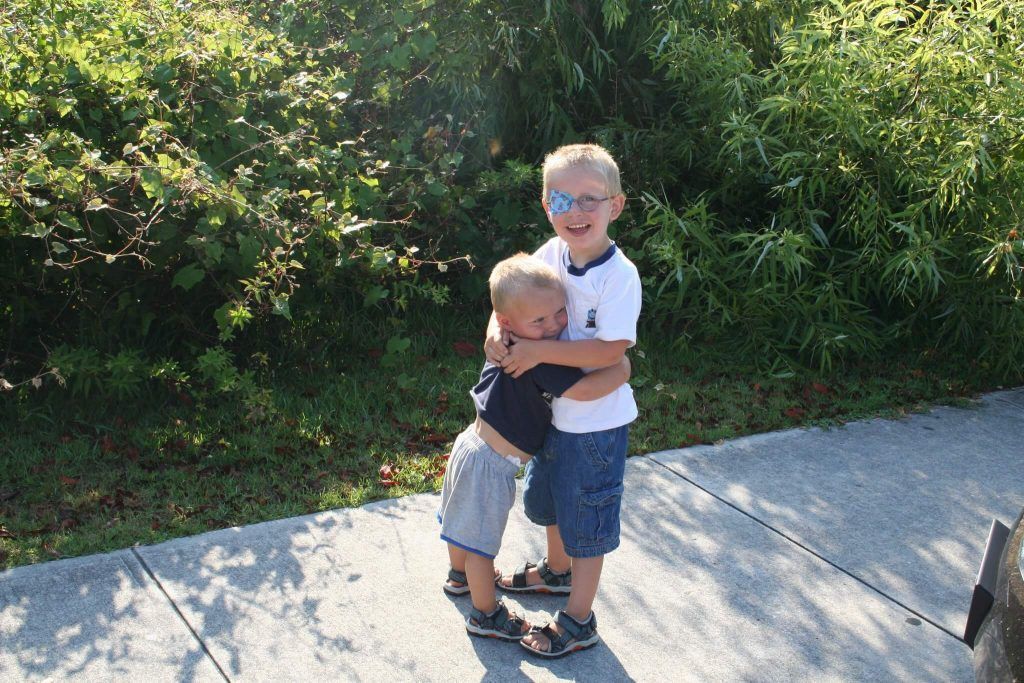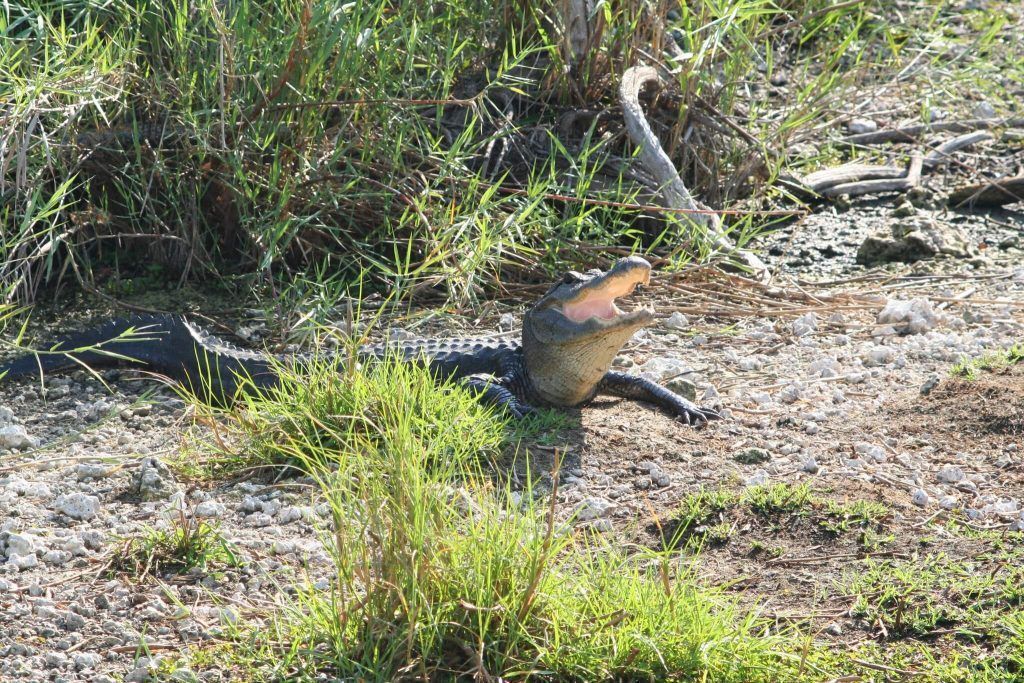 South Dakota
When I visited America for the first time in 2001, we really wanted to go to Mt Rushmore. At that time we had no idea it was called that so we searched wildly for the four heads of the presidents. We expected this one to be near all the famous parks, but nothing could be further from the truth. Mt Rushmore turned out to be in South Dakote.
It was quite a detour, but well worth it and ten years later we not only went to Mt Rushmore, but also drove back via Badlands national Park. Another unknown park in America, where we took beautiful hikes and at times felt like we were on the moon.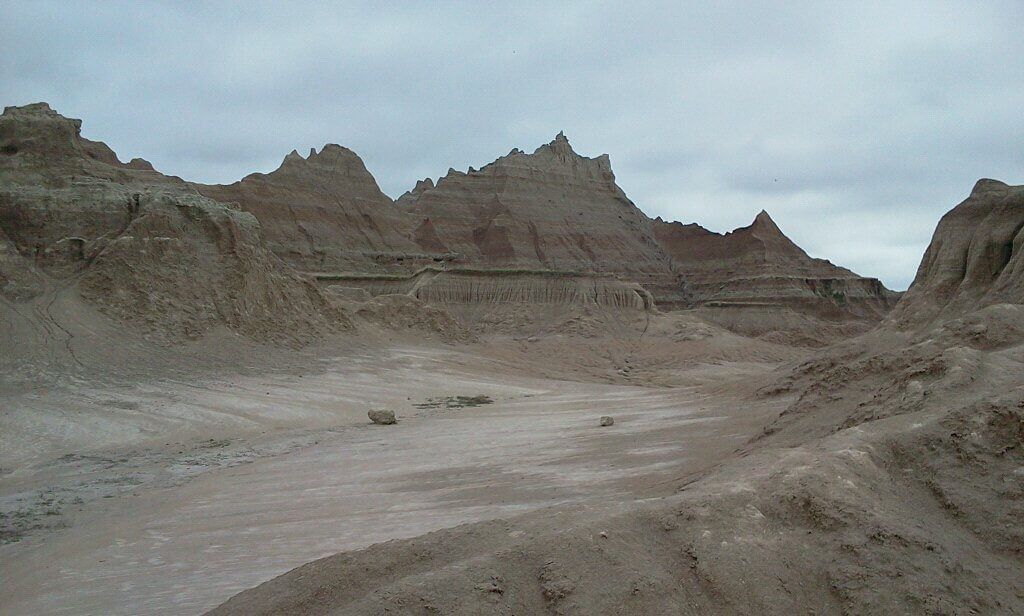 Discover America in an RV
These are some of the more unknown parks in America. Of course there are many more, including ones I had the pleasure of visiting, but the article is already quite long, so this time I'll stop here. I hope to give you inspiration to visit other places besides the well-known parks, should you have the time and inclination.
And discovering America in a motorhome is a must!